In 2022 authors from 111 countries sent 14 232 works to the Golden Turtle International Creative Competition. The geography has expanded adding East Timor, Senegal, Dominican Republic, Puerto Rico, Barbados. This year the authors from China (363 people), Iran (338 people), India (284 people), Turkey (117 people) and USA (107 people) were the most active in submitting artworks.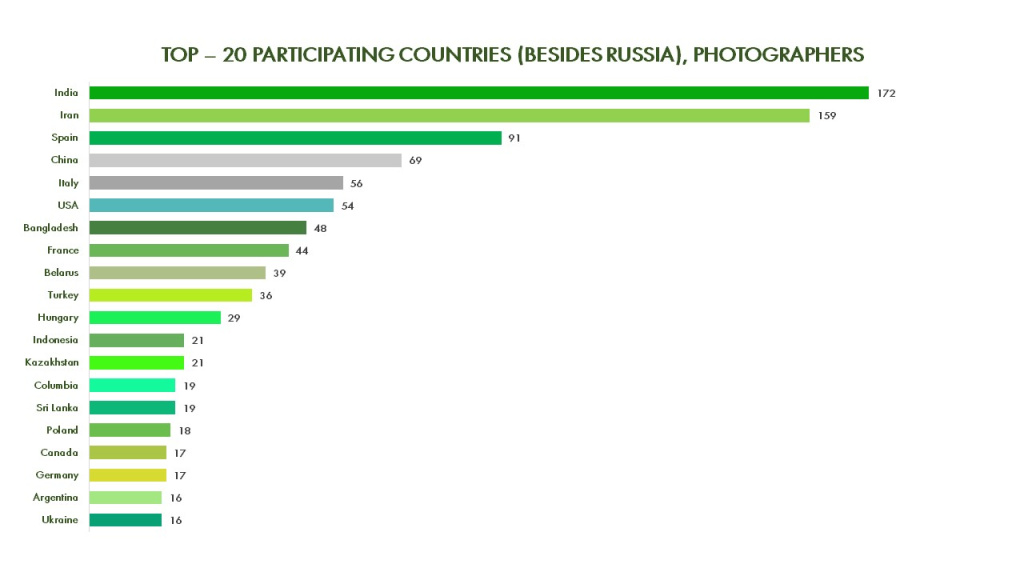 A record number of photographers, 2,253 people from 97 countries of the world, took part in the Nature Photography Competition. In total, photographers sent 10,668 photographs to the competition. The most popular nominations among the participants were "Animals in the Environment", "Landscape" and "The Portrait of the Animal".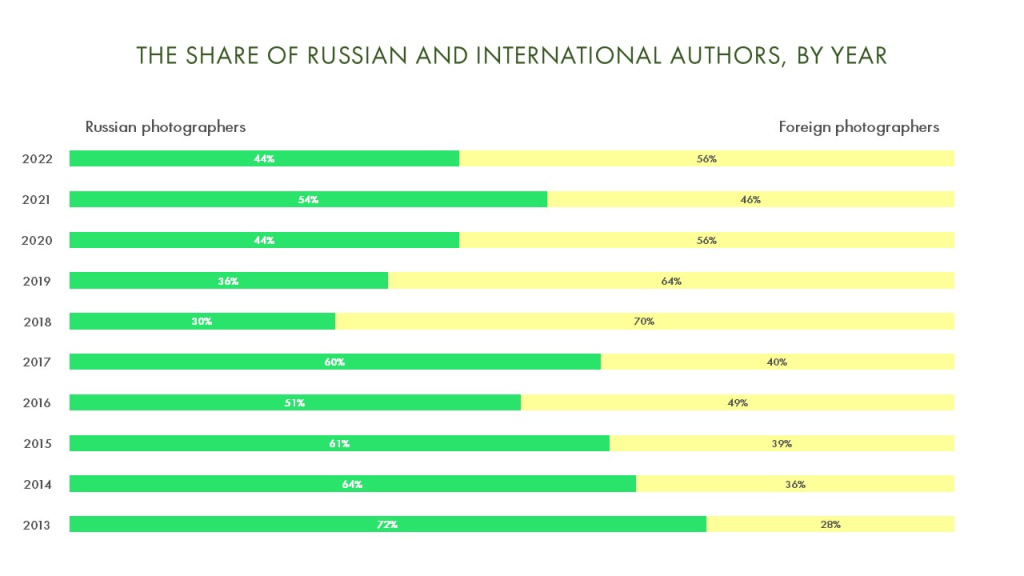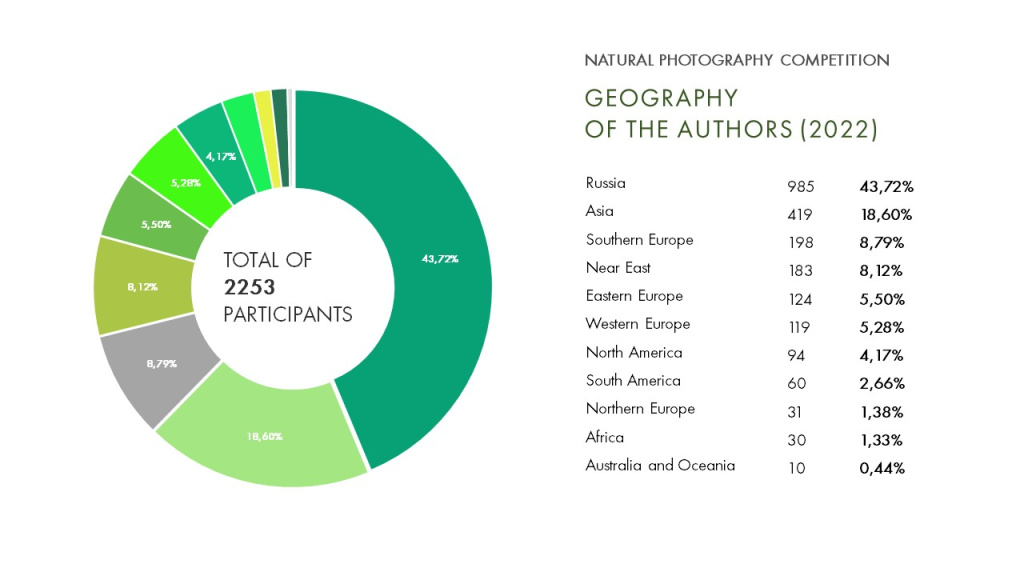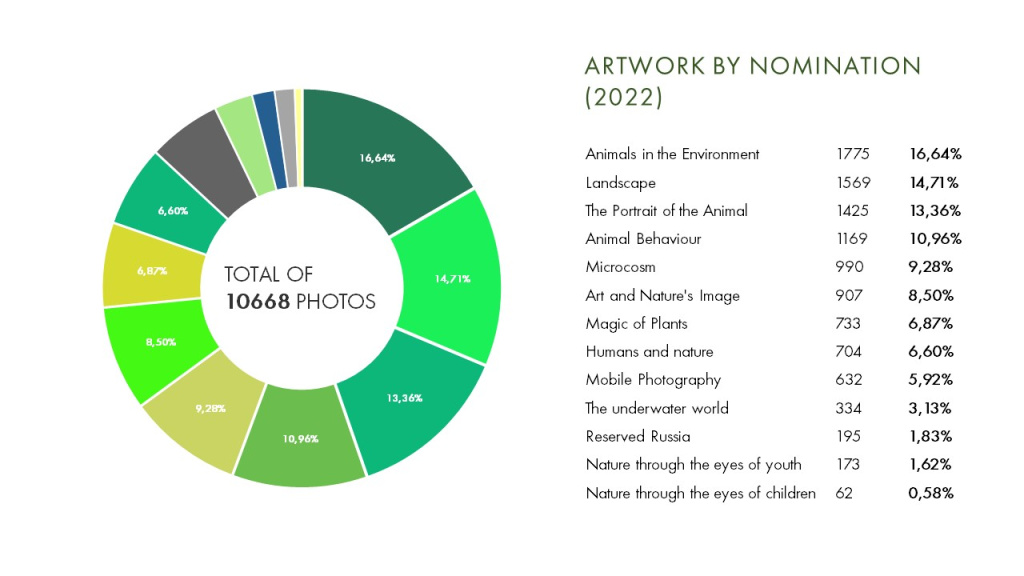 Eco-poster Competition was attended by 761 designers from 58 countries of the world. Participants submitted a total of 1,796 posters to the competition. Among the countries in terms of the number of authors, China again took the first place - 257 designers or every third participant in the competition.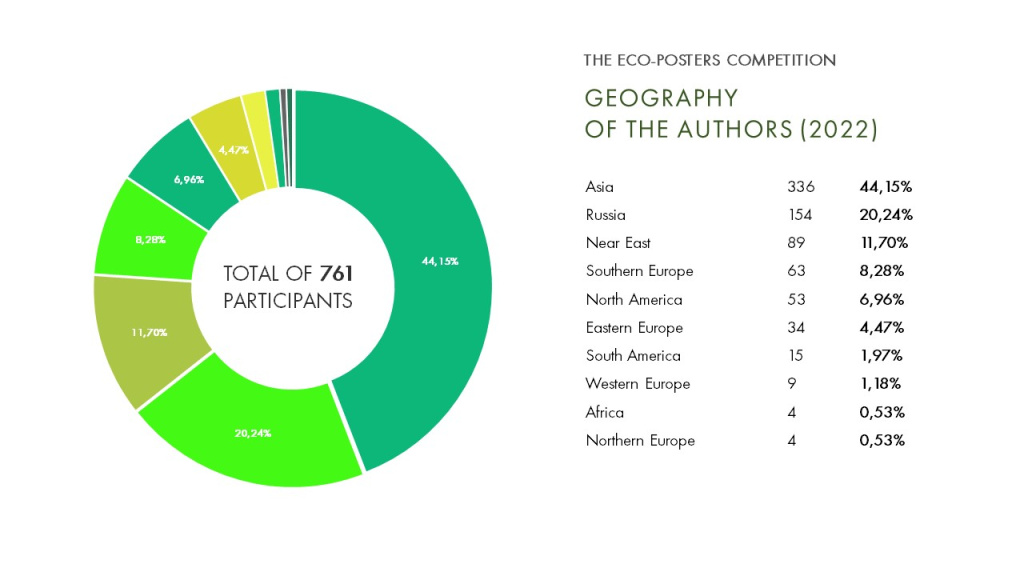 The Art Competition was attended by 1,241 artists (which is 5% more than in 2021) from 82 countries. In total, artists sent 1,768 works to the contest. The leading positions in terms of the number of participating artists are traditionally occupied by Russia and Asia countries.