In 2021 authors from 107 countries sent 14 752 works to the Golden Turtle International Creative Competition. The geography has expanded adding Bahamas, Benin, Ghana, Dominica, Luxembourg, Rwanda, Suriname, Faroe Islands, Falkland Islands. This year the authors from Iran (242 people), China (229 people), India (161 people), Italy (80 people) and Brazil (78 people) were the most active in submitting artworks.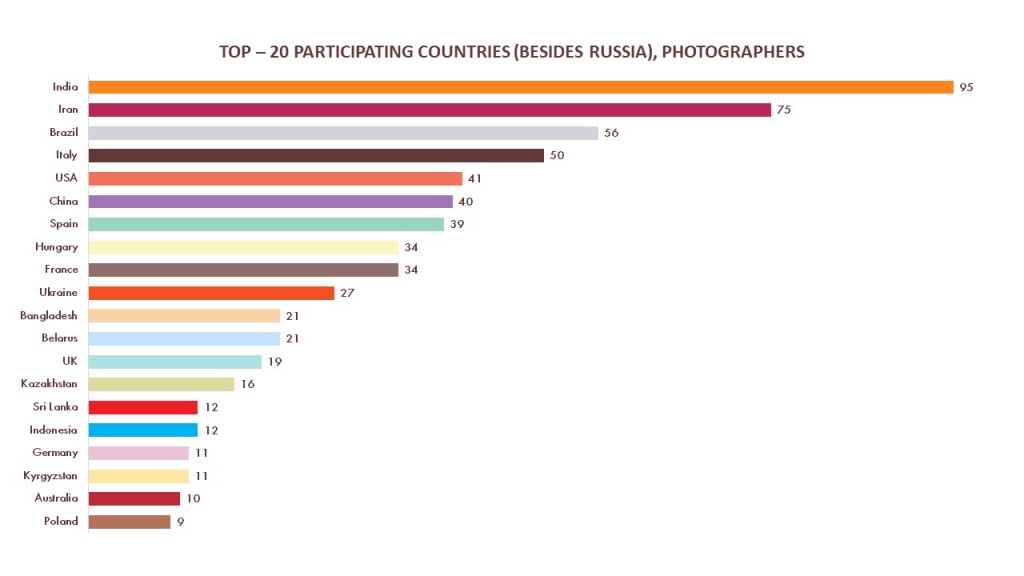 1,780 photographers from 83 countries entered the Natural Photography Competition. In total, photographers sent 10,550 photos to the contest. The most popular among the participants were the "Landscape", the "Animals in their Environment" and the "Portrait of the Animal" nominations.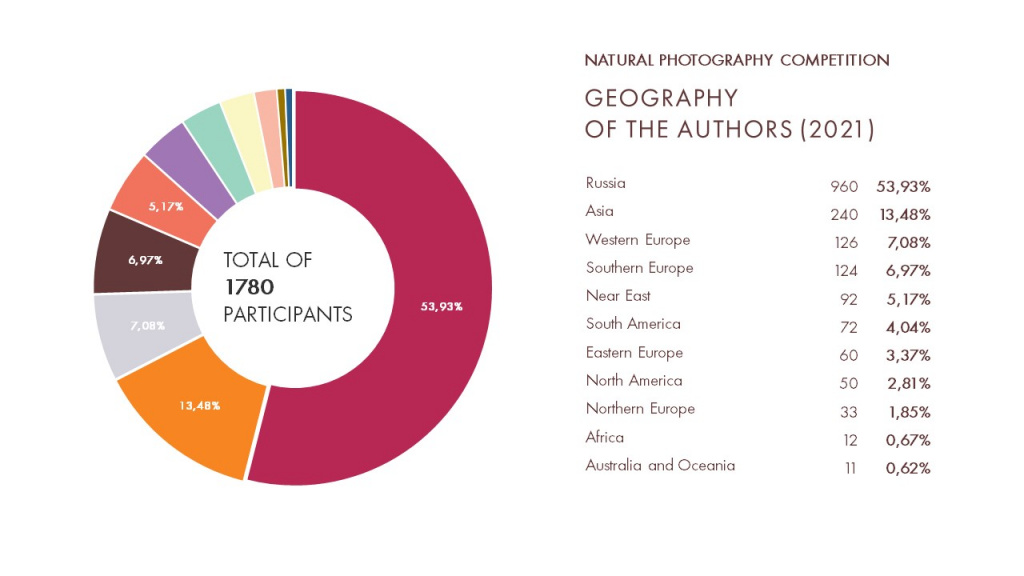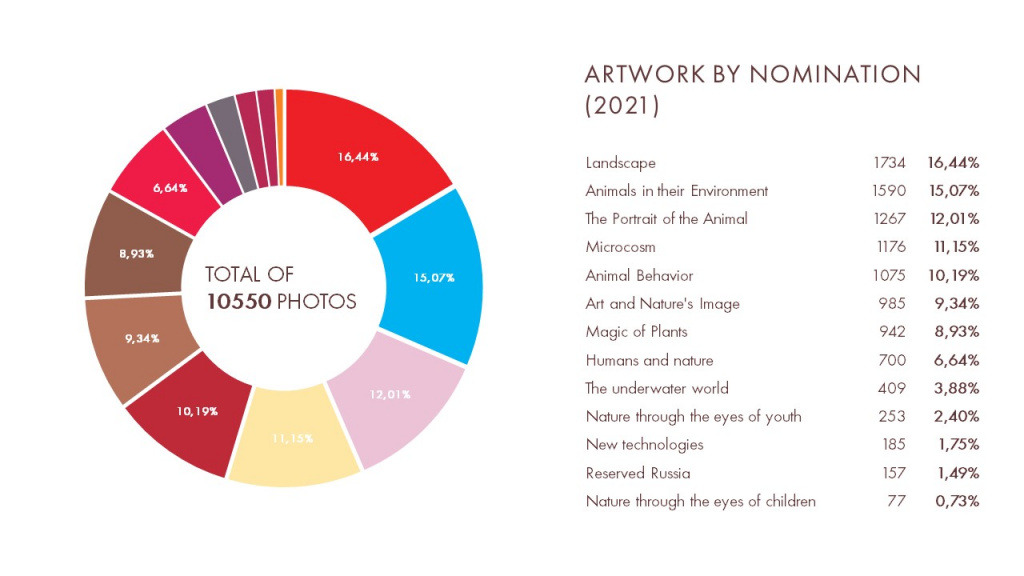 Eco-poster Competition was attended by 720 designers from 58 countries of the world. In total, designers sent 2,085 eco-posters to the contest, which is 10% more than in 2020. In terms of the number of authors, for the first time Russia is in the lead among regions - comprising 33.75% of the total.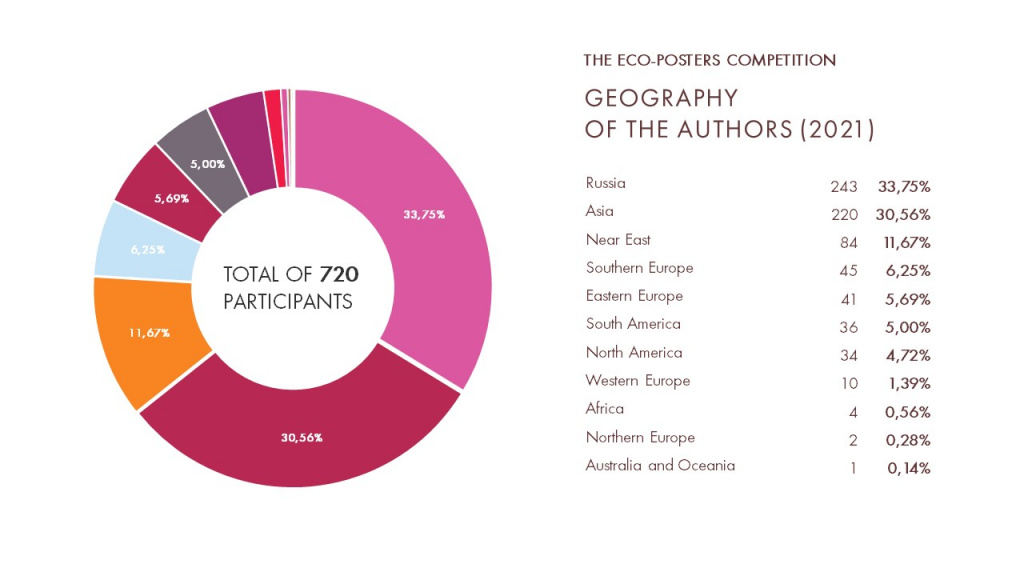 The Art Competition was attended by 1 184 artists (which is 92% more than in 2020) from 76 countries. In total, artists sent 2,117 works (which is 65% more than in 2020) to the contest. Russia is leading by the number of participating artists, followed by the Asia and Near East.